Recommended by: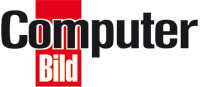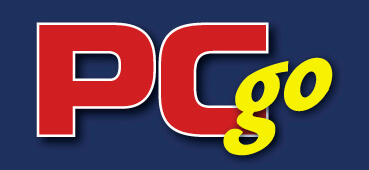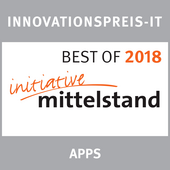 Anyone who is an employee should submit a tax return
SteuerGo is the easy way to prepare and file your annual tax return online.
Whether income tax, capital gains or childcare costs, SteuerGo helps you
to secure a refund of overpaid income taxes - on average more than 1.100 Euro.
---
Easy to use
SteuerGo provides everything you need to enter your data correctly and securely.
The simple online form helps you to start right away and easily keep
track of everything, from personal information to useful tax tips.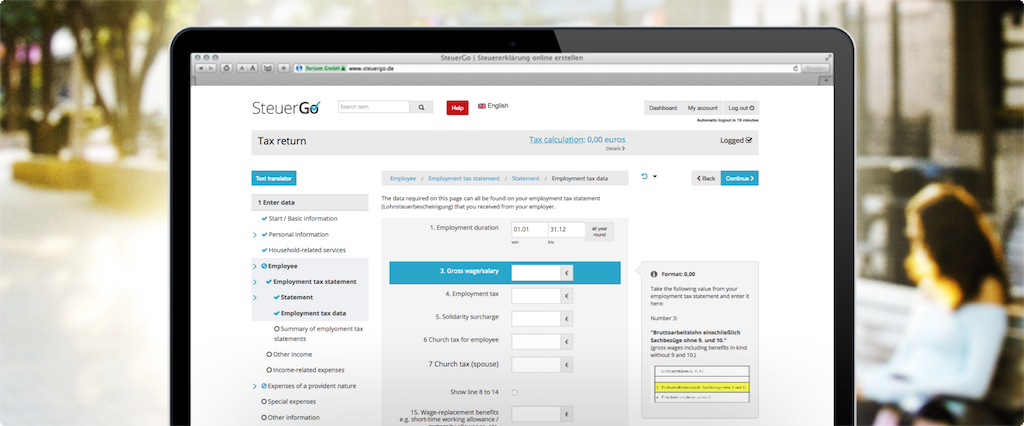 Safely submit your tax return
All data are automatically checked for accuracy and plausibility.
Only then will SteuerGo submit your tax return securely to the tax office.
SteuerGo even checks the subsequent tax assessment notice from the tax office for you.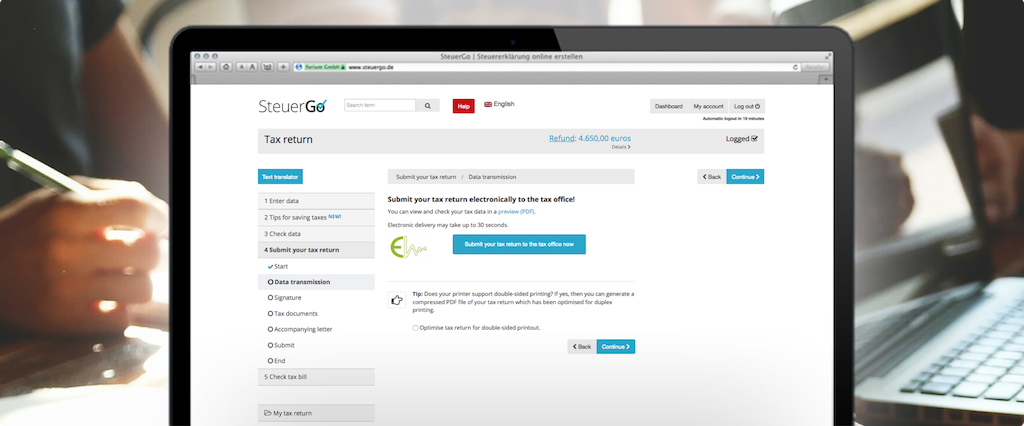 Edit online anywhere
Use SteuerGo on all your devices with a web browser –
Windows, Mac, Linux, iPhone, iPad and Android – for easy access
anytime and anywhere to your data, tax returns
and tax decisions. Soon also available as an app for tablets and smartphones.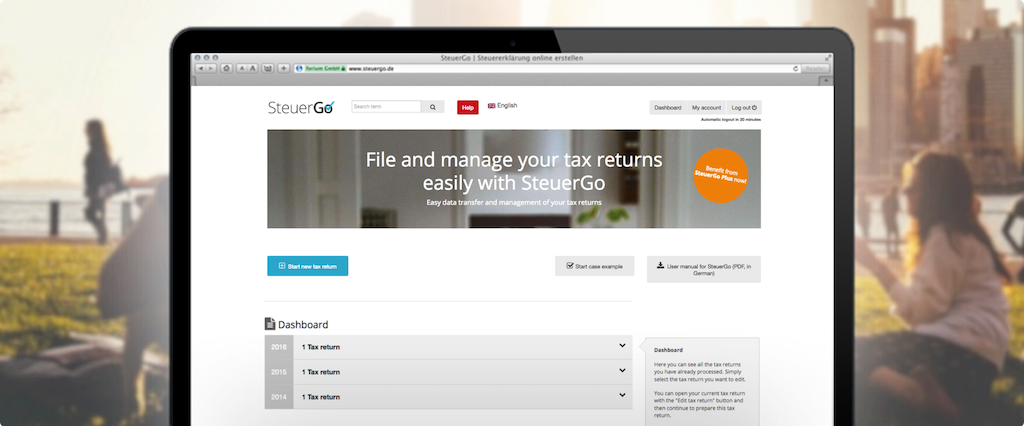 ---
Everything you need for your tax return:
Free trial

Pay only when you submit the tax return

No installation needed

Start now: No need to download and install software or updates

Easy data entry

Interview with simple information texts and instant calculation of the refund

Transfer of data from previous year

From previous tax returns with SteuerGo

Checklist of tax documents

Submit and keep the correct documents together with the tax return

Verify the entries

All data are checked for correctness and completeness

Personal help

Customer service by phone and e-mail. Weekdays from 9 - 17 h.

Preferred by the tax office

Online submission: Fewer queries and faster reimbursement

Customised tax tips

Tips based on your information for a maximum refund